Stainless Steel Sheet Suppliers in Bulgaria, SS Plates and Coils in Sofia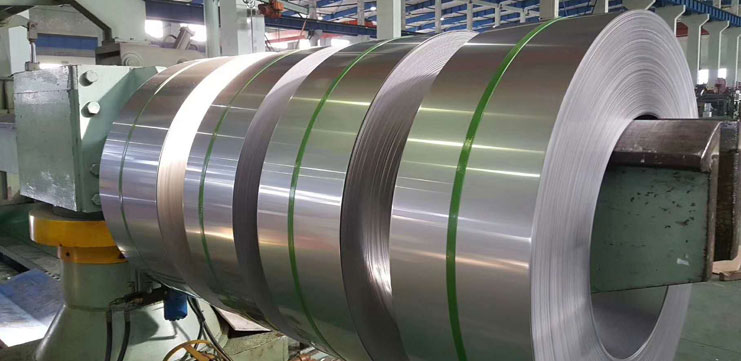 High Quality Exporters of Steel Sheet, Plate, and Coil in Stainless Steel, Carbon Steel, Alloy Steel, Inconel, Monel, Hastelloy, Nickel Alloys, Duplex, Super Duplex, Titanium, Alloy 20, 254 SMO in Sofia Bulgaria.
Largest Suppliers of HR Plate, Diamond Plate, CR Plate, Shim Sheet, 2B Finish Sheet, Perforated Sheet, Hot Rolled Plates, Plate 2R (BA) Finish, Checker Plate, Hairline Plate, BA Surface Finish Plate, Cold Rolled Plates, GB Plate, Sheet & Coil, DIN Plate, Sheet & Coil, IS Plate, Sheet & Coil, Manganese Steel Plate, Quenched and Tempered Steel Plate, Abrasion Resistant Steel Plate Sheet Coils, Weather Resistant Plate Sheet Coils in Bulgaria.
We offer high-quality Stainless Steel 304 and 316L Sheets products flexibly and fast, directly from the factory and our collection storehouses. Our professional staff will be happy to help in choosing the suitable products, and they will give recommendations on their use. We supply small and large coils and sheets from varied Raw Materials. Our coils and sheets' standard ranges are 610 mm, 1000 mm, and 1250 mm. They're available sheet metal, hot galvanized, and raw material options.
The material of sheet Plate Coil products is named according to the site of application because different Raw Materials are suitable for different conditions. The frame materials we used are aluminum, copper, brass, and stainless steel, cold-rolled, paint-carpeted, and hot galvanized steel. The Steel sheet can either be completely or incompletely perforated, in which case part of the range of the coil doesn't have holes.
Steel Sheets, Plates, Coil Specification in Bulgaria
Standards
ASTM, AISI, DIN, EN, GB, JIS
EN 10088-2: 2005 Stainless steels. Technical delivery conditions for sheet/plate/Coil and strip of corrosion resisting steels for general purposes
Type
Plate/Sheet/Coil/Strip
Finish
Hot rolled plate (HR), Cold rolled sheet (CR), 2B, 2D, BA NO(8), SATIN (Met with Plastic Coated)
Thickness

4mm-100mm

0.4mm to 3mm (Cold Rolled process)
3mm to 35mm (hot rolled process)

Length
2000mm, 2440mm, 3000mm, 5800mm, 6000mm, etc
Width
1000mm, 1219mm, 1500mm, 1800mm, 2000mm, 2500mm, 3000mm, 3500mm, etc
Hardness
Soft, Hard, Half Hard, Quarter Hard, Spring Hard.
Surface
2B, 2D, BA, NO. 1, NO. 4, NO. 8, 8K, brush, embossed, chequered, sand blast, mirror, etching, hair line
Form
Perforated Sheet, Chequered Plate, Coils, Foils, Rolls, Plain Sheet, Shim Sheet, Strip, Flats, Blank (Circle), Ring (Flange).
Process
Hot Rolled, Cold Rolled
Available Stock
Shim Sheet, hot rolled, cold rolled, Plate, Sheet, Coils, Foils, Rolls, Plain Sheet, Strip, Flats, Clad Plate, Rolling Sheet, Flat Sheet, Rolling Plate, Flat Shim, Blank (Circle),annealed, soft annealed, descaled, sheared, tread plate, Checker Plate
Value Added Service
Polish, Rolling, Cutting, Bending, Forging, Cladding, Heat Treatment, Annealed, Pickling, Minor Fabrication.
Available Products of Steel Sheet / Plate / Coil in Bulgaria
We Export Steel Sheet, Plate, and Coil on Prime Locations in Bulgaria
Sofia
Plovdiv
Varna
Burgas
Ruse
Stara Zagora

Pleven
Sliven
Dobrich
Shumen
Pernik
Haskovo

Yambol
Pazardzhik
Blagoevgrad
Veliko Tarnovo
Vratsa
Gabrovo
Industries We Supply Steel Plate, Sheet & Coils in Bulgaria