Stainless Steel Sheet Suppliers in Finland, SS Plates and Coils in Helsinki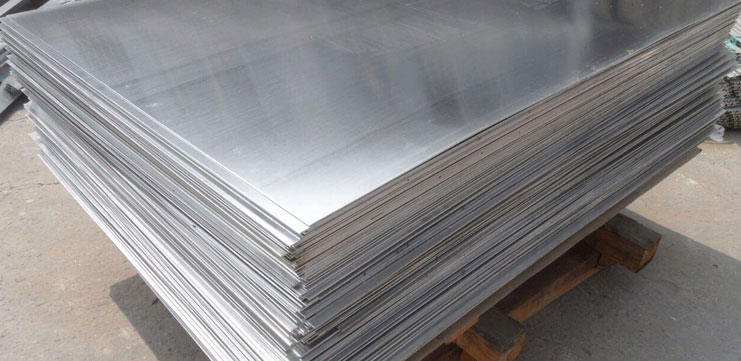 High Quality Exporters of Steel Sheet, Plate, and Coil in Stainless Steel, Carbon Steel, Alloy Steel, Inconel, Monel, Hastelloy, Nickel Alloys, Duplex, Super Duplex, Titanium, Alloy 20, 254 SMO in Helsinki Finland.
Largest Suppliers of HR Plate, Diamond Plate, CR Plate, Shim Sheet, 2B Finish Sheet, Perforated Sheet, Hot Rolled Plates, Plate 2R (BA) Finish, Checker Plate, Hairline Plate, BA Surface Finish Plate, Cold Rolled Plates, GB Plate, Sheet & Coil, DIN Plate, Sheet & Coil, IS Plate, Sheet & Coil, Manganese Steel Plate, Quenched and Tempered Steel Plate, Abrasion Resistant Steel Plate Sheet Coils, Weather Resistant Plate Sheet Coils in Finland.
Aakash Steel is one of the well-known Exporter, and Suppliers of Steel Sheets, Plates, and Coils which is a high-chromium alloy having excellent resistance to multiple corrosive aqueous media and high-temperature atmospheres. Steel Coils are one of the most sought-after types of raw material in the construction industries. steel coils have been extensively used in the production of kitchen appliances to artificial equipment. They're strong, resist erosion, are light in weight, and require low maintenance. Also, They're flexible and fluently meet the conditions of a range of design criteria.
We're offering a wide range of Stainless Steel 304 and 316 Sheets from stock in varied sizes, grades, and finishes. In addition to the standard sizes and finishes, we also supply matte finish, scrape finish, hairline finish, and glass and cut-to-size sheets according to client requirements. Our large stock of Steel Sheets, Coils, and Plates in India combined with a number of plasma, ray, and water jet cutting installations enable us to offer fast deliveries to our clients in Finland.
Steel Sheets, Plates, Coil Specification in Finland
Standards
ASTM, AISI, DIN, EN, GB, JIS
EN 10088-2: 2005 Stainless steels. Technical delivery conditions for sheet/plate/Coil and strip of corrosion resisting steels for general purposes
Type
Plate/Sheet/Coil/Strip
Finish
Hot rolled plate (HR), Cold rolled sheet (CR), 2B, 2D, BA NO(8), SATIN (Met with Plastic Coated)
Thickness

4mm-100mm

0.4mm to 3mm (Cold Rolled process)
3mm to 35mm (hot rolled process)

Length
2000mm, 2440mm, 3000mm, 5800mm, 6000mm, etc
Width
1000mm, 1219mm, 1500mm, 1800mm, 2000mm, 2500mm, 3000mm, 3500mm, etc
Hardness
Soft, Hard, Half Hard, Quarter Hard, Spring Hard.
Surface
2B, 2D, BA, NO. 1, NO. 4, NO. 8, 8K, brush, embossed, chequered, sand blast, mirror, etching, hair line
Form
Perforated Sheet, Chequered Plate, Coils, Foils, Rolls, Plain Sheet, Shim Sheet, Strip, Flats, Blank (Circle), Ring (Flange).
Process
Hot Rolled, Cold Rolled
Available Stock
Shim Sheet, hot rolled, cold rolled, Plate, Sheet, Coils, Foils, Rolls, Plain Sheet, Strip, Flats, Clad Plate, Rolling Sheet, Flat Sheet, Rolling Plate, Flat Shim, Blank (Circle),annealed, soft annealed, descaled, sheared, tread plate, Checker Plate
Value Added Service
Polish, Rolling, Cutting, Bending, Forging, Cladding, Heat Treatment, Annealed, Pickling, Minor Fabrication.
Available Products of Steel Sheet / Plate / Coil in Finland
We Export Steel Sheet, Plate, and Coil on Prime Locations in Finland
Alavus
Espoo
Forssa
Haapavesi
Hamina
Hanko

Harjavalta
Heinola
Iisalmi
Pietarsaari
Joensuu
Kaarina

Kannus
Kauniainen
Lahti
Laitila
Mikkeli
Orivesi
Industries We Supply Steel Plate, Sheet & Coils in Finland