Stainless Steel Sheet Suppliers in Denmark, SS Plates and Coils in Copenhagen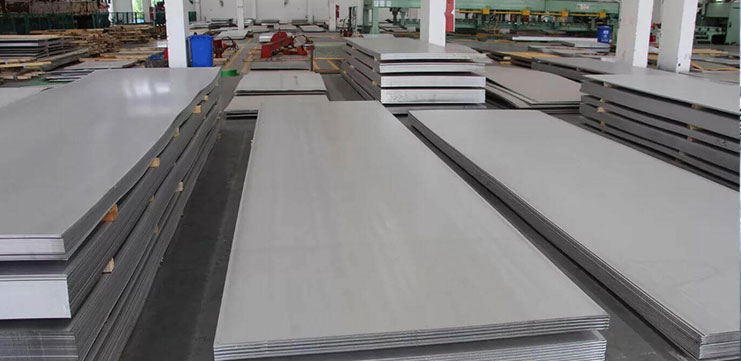 High Quality Exporters of Steel Sheet, Plate, and Coil in Stainless Steel, Carbon Steel, Alloy Steel, Inconel, Monel, Hastelloy, Nickel Alloys, Duplex, Super Duplex, Titanium, Alloy 20, 254 SMO in Copenhagen Denmark.
Largest Suppliers of HR Plate, Diamond Plate, CR Plate, Shim Sheet, 2B Finish Sheet, Perforated Sheet, Hot Rolled Plates, Plate 2R (BA) Finish, Checker Plate, Hairline Plate, BA Surface Finish Plate, Cold Rolled Plates, GB Plate, Sheet & Coil, DIN Plate, Sheet & Coil, IS Plate, Sheet & Coil, Manganese Steel Plate, Quenched and Tempered Steel Plate, Abrasion Resistant Steel Plate Sheet Coils, Weather Resistant Plate Sheet Coils in Denmark.
The Aakash Steel is one of the leading Suppliers and Exporters that provides certified ASTM/ ASME Sheets, Coils, and Plates. The Plates, Coil, and Sheets are made according to the demand of customers with desired range and specifications. The sheets, plates, and coils are available as per hardness level as soft, hard, quarter hard, and spring hard. Some of the known forms are a plain sheet, blank, perforated sheet, strips, and shim sheet. The finish is also important and the available ones are a coil, plain sheet, rolls, foils, and ring.
The Stainless Steel 304 and 304L Sheets show outstanding resistance to oxidation and cauterization and have a Magnificat soaring temperature that's extensively used in application industries. The Sheets, Plates, and Coils are made of iron-nickel-chromium grounded alloy via accumulated silicon. The Plates, Coils, and Sheets are largely resistant to heat cauterization, and hot atmospheres. ASTM, ASME & API are norms of sheets, plates, and Coils with a size of 15 NB In-150 NB In that are ranging from length 2500-12500 mm and 0.5-200 mm wide.
Steel Sheets, Plates, Coil Specification in Denmark
Standards
ASTM, AISI, DIN, EN, GB, JIS
EN 10088-2: 2005 Stainless steels. Technical delivery conditions for sheet/plate/Coil and strip of corrosion resisting steels for general purposes
Type
Plate/Sheet/Coil/Strip
Finish
Hot rolled plate (HR), Cold rolled sheet (CR), 2B, 2D, BA NO(8), SATIN (Met with Plastic Coated)
Thickness

4mm-100mm

0.4mm to 3mm (Cold Rolled process)
3mm to 35mm (hot rolled process)

Length
2000mm, 2440mm, 3000mm, 5800mm, 6000mm, etc
Width
1000mm, 1219mm, 1500mm, 1800mm, 2000mm, 2500mm, 3000mm, 3500mm, etc
Hardness
Soft, Hard, Half Hard, Quarter Hard, Spring Hard.
Surface
2B, 2D, BA, NO. 1, NO. 4, NO. 8, 8K, brush, embossed, chequered, sand blast, mirror, etching, hair line
Form
Perforated Sheet, Chequered Plate, Coils, Foils, Rolls, Plain Sheet, Shim Sheet, Strip, Flats, Blank (Circle), Ring (Flange).
Process
Hot Rolled, Cold Rolled
Available Stock
Shim Sheet, hot rolled, cold rolled, Plate, Sheet, Coils, Foils, Rolls, Plain Sheet, Strip, Flats, Clad Plate, Rolling Sheet, Flat Sheet, Rolling Plate, Flat Shim, Blank (Circle),annealed, soft annealed, descaled, sheared, tread plate, Checker Plate
Value Added Service
Polish, Rolling, Cutting, Bending, Forging, Cladding, Heat Treatment, Annealed, Pickling, Minor Fabrication.
Available Products of Steel Sheet / Plate / Coil in Denmark
We Export Steel Sheet, Plate, and Coil on Prime Locations in Denmark
Copenhagen
Aarhus
Odense
Aalborg
Esbjerg

Randers
Kolding
Horsens
Vejle
Farum

Roskilde
Herning
Silkeborg
Taastrup
Slagelse
Industries We Supply Steel Plate, Sheet & Coils in Denmark